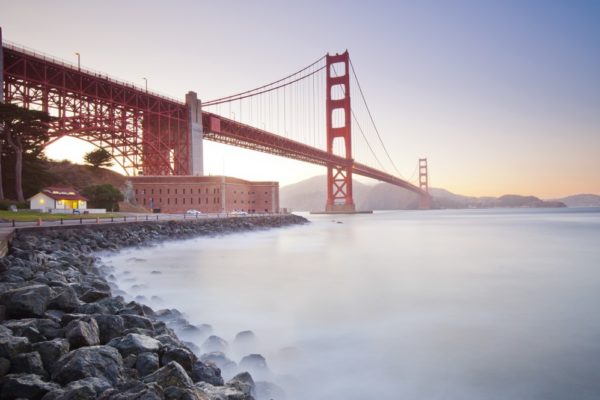 Day 1: Los Angeles – Santa Barbara – San Francisco
Line B:Los Angeles- 17 Mile Drive – San Francisco
Depart from Los Angeles this morning and drive to Santa Barbara, the 'America's Riviera'! Enjoy beautiful scenery of the Pacific Coast along the way. The new Mediterranean and Old Spanish style Architectures are surrounded by flowers and lawns; this little Central California Coastal City is one of the most popular vacation destinations. Head to the picturesque Monterey Peninsula afterwards, gentle sea breezes, meandering coast, surging waves, bizarre rocks, adorable seals and sea lions rest on the beach; world's first-class golf courses (stop 30 minutes for sightseeing, 5 Grand Slam have been held here) stretch beyond shiny multi-million dollar mansions.. Scenery of 17 Miles (Admission included) is truly breathtaking. World's famous California Highway 1 (drive on); Symbol of 17-Mile Drive "Lone Cypress"(Stop for Sighseeing); the stunning view of 17 Miles… ensuing surprises come one after another and simply indulge yourself in this poetic wonderland. Arrive in Bay Area (Greater San Francisco) in the evening and stay overnight.
Hotel:Red Lion Oakland, Crowne Plaza Union City, Holiday Inn San Jose, Courtyard Marriott Fremont or similar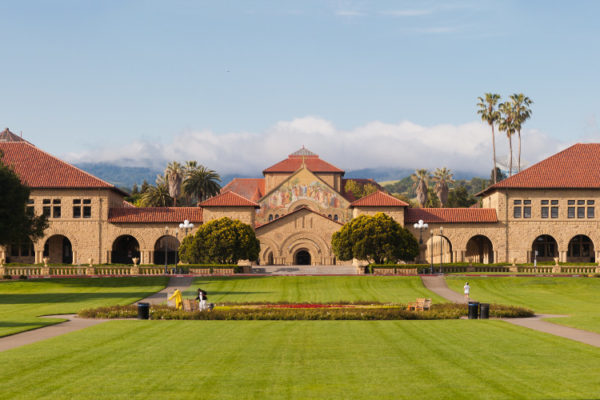 Day 2: San Francisco City Tour
Line B:Stanford University—San Francisco
We visit the campus of Stanford in the morning. It covers 35 square kilometers, the second largest and the most beautiful campus in America. Alumni of Stanford have founded some of the largest high-tech companies: Google, Yahoo, Cisco, and Hewlett Packard. Drive to San Francisco afterwards, home to over 50 rolling hills and surrounded by water on 3 sides. We explore the landmark of SF, the Golden Gate Bridge, the delicious seafood and a Sightseeing Boat Tour (optional) departs from Fisherman's Wharf. Visit the only building remaining from 1915 world's exposition, "the Palace of Fine Arts", and the famous Lombard Street. The romantic and compacted Victorian Houses and fresh sea breeze lure millions of visitors every year! Stay Overnight in Central California, Modesto.
Note:
Date of the following is not open to the public at Stanford, SFB trip to go to Berkeley
4/27-4/29, 4/29, 4/27, 4/29, 6/18, 9/20, 9/24, 9/30, 10/12, 10/15, 11/10, 11/18, 11/23, 11/25, 12/25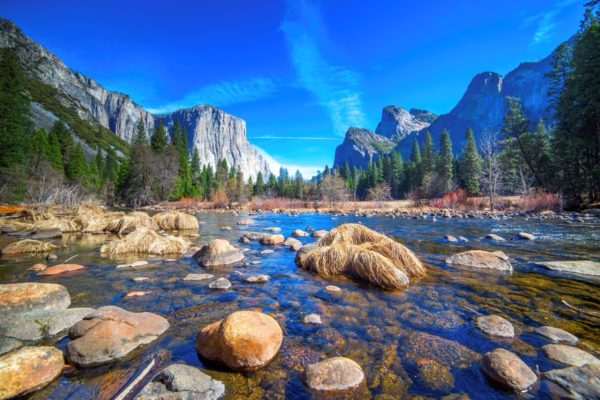 Day 3: San Francisco – Los Angeles
Line B: Yosemite National Park – Los Angeles
Depart from the hotel this morning, the Sierra Nevada Mountains stretch beyond, it's where our destination sets today, the Yosemite National Park. Towering granite rocks, magnificent waterfalls and tranquil valley, making Yosemite a fairyland from every angle you look. Giant trees, mountains and sparkling streams and lakes, glaciers-carved canyons, call Yosemite home. El Capitan – world's largest granite monolith, tallest waterfall in North America "Yosemite Falls", Half Dome, and Bridal Veil Waterfall… wonders come one after another! Take a walk in the woods and the fresh forest air smells like champagne! After lunch, we travel across Central Valley of California, where over half of the fruits, nuts, and vegetables grown in country are produced very year. In the evening we return to Los Angeles, and finish our pleasant 3-day San Francisco-Yosemite-17-Mile Drive tour.
(note: in the winter, in case of ice and snow, the road is icy road, such as bad weather conditions, in order to ensure the safety of your journey, we reserve the right to temporarily replace the day trip: will not go to Yosemite, instead of A line trip.)
*please schedule your departure flight after 9:30p.m for U.S domestic flights or after 10:30p.m for International flights